SAVE YOUR MONEY AND THE ENVIRONMENT!
Our Period Proof Panties are stretchy, comfortable and protective period-proof underwear. The proper way to be protected from leaks, stains and embarrassment!
The Menstrual Moon Underwear consists of our 2 layer moisture absorbent technology, which allows you to move freely without feeling any discomfort or experiencing any leakage! The extra-wide comfy inner absorbent lining stretches all the way from the front to the back!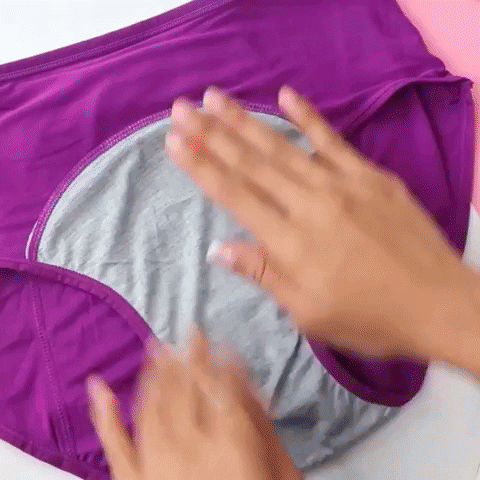 Our Menstrual Moon Underwear are completely 'Reusable' which will help lessen the impact of harmful disposable products on our environment, and not to mention save your rupees.
These period pants can hold 20ml of menstrual fluid, which is equivalent to approximately 2 regular tampons, helping keep you 'Leak Free' throughout the day or night protecting your clothes and bedsheets.
HOW TO CARE FOR YOUR UNDERWEAR



Rinse under water until water runs clear
Place in the washing machine for a 'Cold Wash'. Don't use any bleach or fabric softeners as this will affect the absorbency!
Hang to dry 
Now they are ready to be worn again 
For heavier flows why don't you pair up our Menstrual Underwear with our ultra-absorbent Reusable Sanitary pads.